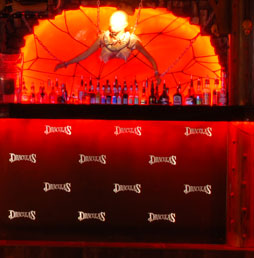 Stainless Steel comes in a variety of grades, sizes and finishes
| | |
| --- | --- |
| No.4 | Is a satin / linished / brushed effect, available up to 3mm thick with a PVC coating |
| 2B | Is a dull finish available with or without PVC coating and is available up to 6mm thick |
| MILL | Is straight from the MILL with a very dull, matt finish for thicknesses 5mm and up |
| No.8 | Is commonly known as Mirror Stainless |
| BA | Is Bright Annealed - this is a dull mirror appearance |
A Guide to Laser Cutting:
Laser cutting is a technology that utilises Computer Aided Drafting (CAD) with a LASER; to cut materials, which are used for industrial manufacturing applications.
Laser cutting works by precisely directing the output of a high powered laser, by Computer Numerical Control (CNC), at the material to be cut. The material then either; melts, burns, vaporizes, or is blown away by a jet of air and gas leaving a high quality edge with little or no surface distortion.
Computer or CAD files can be supplied to us in either dwg or dxf format.
If you are unable to access this software, one of our designers can work with you for a small service fee. This service is free for large and/or repetitive jobs.
Some Basic Rules
CNC machinery best recognise lines and arcs. Splines are not accurate points of measurement and slow the process down significantly hence increasing cost.

As a rule the smallest diameter of hole you can achieve is equal to the material thickness you are using; i.e. in 12mm Stainless Steel a Ø12mm hole is the smallest hole size achievable.

We are happy to etch drilling points if smaller holes are required. Our Metal Works department will be able to provide quotation for any drilling / tapping you may require.

Where possible, apply a radius to sharp or 90° corners. This is both a safe option for handling and a cost-saving technique as the machine continuously cuts on a curve but slows on a right angle.