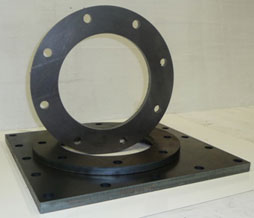 We are laser cutting;
| MATERIAL | MAX Thickness |
| --- | --- |
| Mild Steel | 20mm |
| MS Floorplate | 12mm |
| Stainless Steel | 12mm |
| Aluminium | 10mm |
| Aluminium TP | 6mm |
All to accuracies within +/- 0.2mm.
Services
In most cases, Barry's Metal Works and Barry's Laser Cutting can provide you with a complete design, fabrication and installation service alleviating the need for several companies to become involved, which saves you time and money. From design phase to laser cutting then bending and welding we offer a complete solution to your requirements.
Weather your business requires custom bracketry to industrial flanges, stainless steel signage to architectural screens, the team at Barry's can offer you the right advice to simplify your production process. We carry an abundance of Mild Steel, Stainless Steel and Aluminium in stock for those urgent jobs and can usually have additional material delivered within 24 hours.
Turn Around Time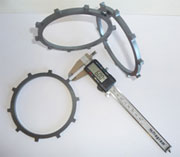 Our turn-around time from programming to cutting can vary depending on work load however we aim to have most jobs processed within 2 – 3 working days. We don't promise what we cannot achieve and won't leave you hanging and wondering when your job will be ready.